This drink cup phone holder for Jeep Wrangler JK can fixed your drinks and phone.
When you drive your beloved Jeep for a wilderness adventure, you will always encounter bumpy roads. Strong bumps will cause your cup and mobile phone to fall. In severe cases, your phone and cup will be damaged. How to avoid it? By using this 2 in 1 Drink cup phone holder, you can do just that. Savadicar Wrangler phone mount has a maximum opening distance of 15cm, So it fits the size of most cups & mobile phones, And the two cup holder arms have powerful alloy springs that provide a strong bite force to secure the cup and phone to prevent falling.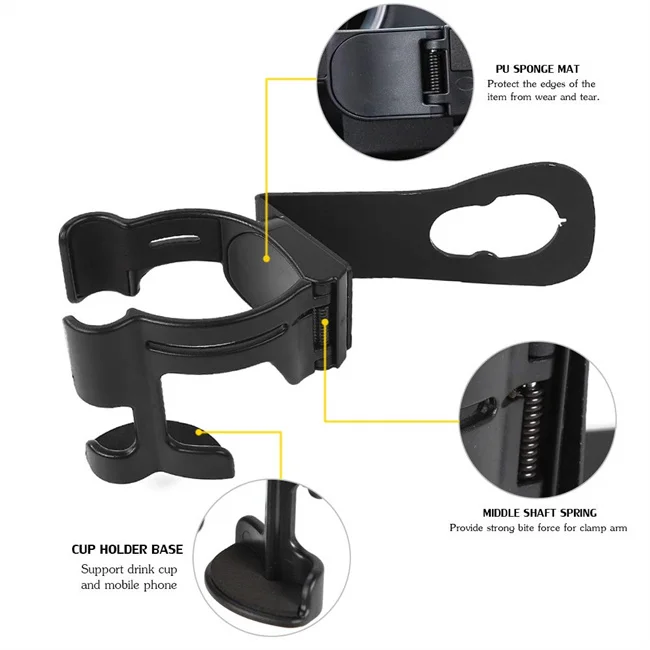 Giving you a handy location for your favorite beverage.
Going on off road adventures isn't always about the intensity of the adventure. Sometimes, it's just about parking your Wrangler JK and taking in the scenery. And what better way to do this than with a cold drink in your hand? With savadicar cup/phone holder, you can do just that. This drink holder can hold any 12-ounce can of your favorite beverage securely. This helps keep both your hands-free, and it location is next to the air conditioning vents and has a good colding effect for the drinksas, well as eliminate the need to place it on your Jeep's hood or floor where it could spill. Please stay safe though, and don't drink and drive!
Features
Ingenious Drink Holder & phone mount Design
Multi-function 2-in-1
High quality ABS plastic + Aluminum alloy
Installs Fast
One-Year Limited Warranty
Compatible With All 2011 2012 2013 2014 2015 2016 2017 2018 Jeep Wrangler JK
JKU Models, sahara, rubicon, unlimited, sport and so on
Package Include
1 x Savadicar jk clip-on stand holder
1 x Balance iron plate gasket