"Within just a few swings, the trainer was able to identify the misalignment in my swing and forces me to swing properly. My accuracy and distance control have improved dramatically." Josh B, UK
Designed to simulate the feel of a real swing
Perfect for practice or pre-round range sessions
Easily develop backswing/downswing muscle memory
Gives real time feedback on your swing
Built to effectively correct and align your swing
Improves accuracy on approach shots
Tired of Wasting Time on Golf Swing Trainers that Don't Improve Your Swing – or MAKE IT WORSE?
Develop Pro-Level Muscle Swing Memory, With Just A Few Minutes Of Training A Day!Introducing the Golf Swing Master Pro – the training aid that allows you to learn through feel, installs a new improved simple swing sensation that is easy to repeat and transfer seamlessly to the course so you can start swinging like a professional golfer! Practice anytime, anywhere – easily develop backswing/downswing muscle memory and witness how a few repetitions a day can take your game to the next level.
SWING MASTER PRO BENEFITS
Helps Develop Swing Muscle Memory
Swing Master Pro creates a repetition-based routine that allows golfers to perform on auto-pilot! It helps familiarize your muscles to the proper body alignment, develops muscle memory of how to 'set' the club into the correct loaded position, on the right plane with the right angles
A Cut Above The Average Golf Swing Aid
This unique warm up stick packs the potent punch of FEEL-BASED LEARNING in a single golf tool. After using our golf aids over a 2-week period, independent TPI assessments showed SIGNIFICANT IMPROVEMENT such as increased X-Factor SWING STRENGTH, pelvic acceleration, average BALL SPEED, and ground force through a tighter CENTER OF GRAVITY. Great for senior golfers to improve FLEXIBILITY.
Improves Flexibility And Power
Golf Swing Master Pro slowly stretches your muscles and strengthens the arms, shoulders, and upper back area, making it the perfect tool for your golf game warm-ups! Loosen up your golfing muscles with a few swings at home so you arrive at the course ready, swinging better than ever before.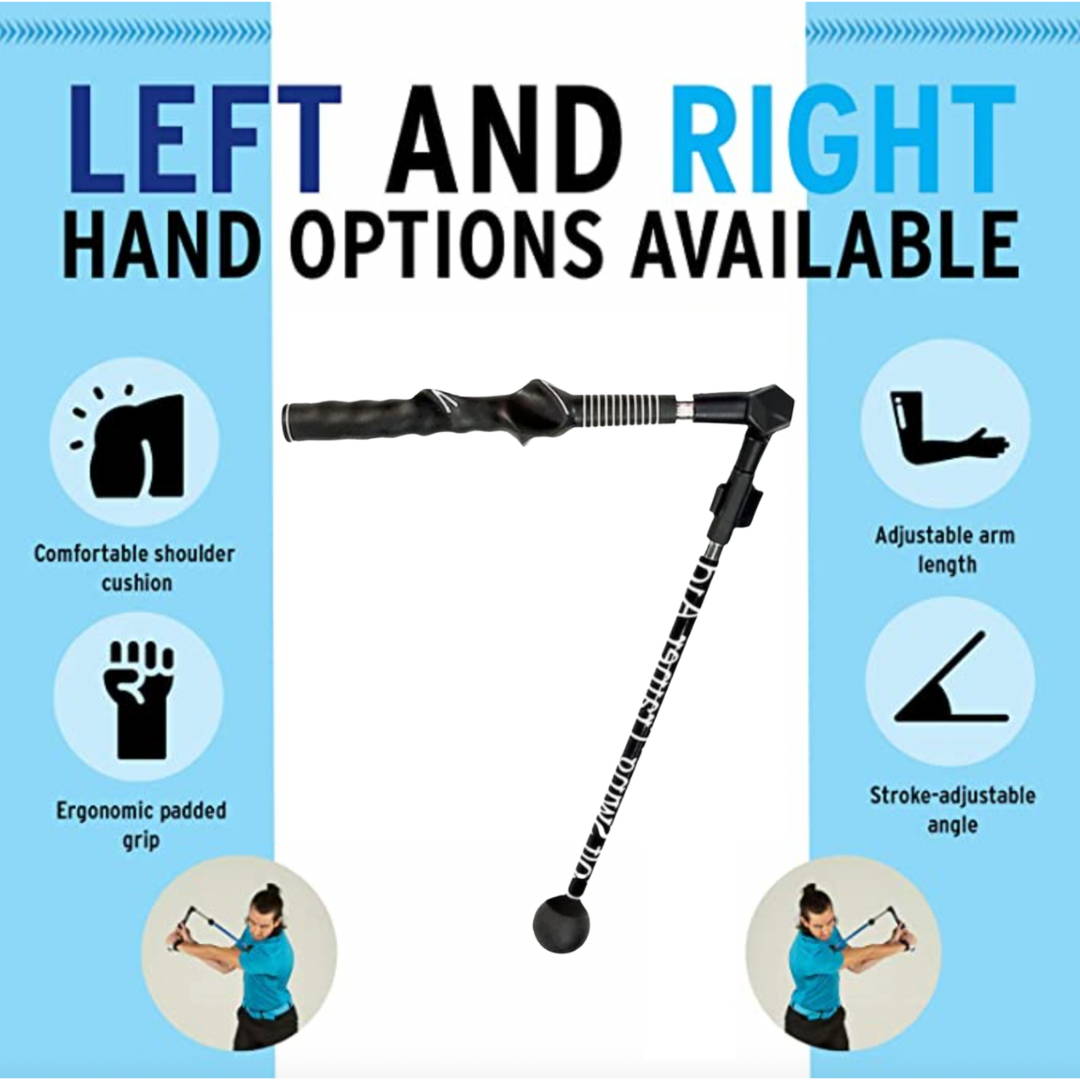 Lightweight And Portable
Our golf swing training aid FOLDS TO FIT into your suitcase, or golf bag – so you can WARM UP AT HOME, your hotel room or your OFFICE. CARRYING CASE & instructions included. Ideal for applying the "little and often" approach that leads to LASTING CHANGE, this golf training equipment helps fix faults like FLAT SHOULDER plane, reverse spine angle, and OVER-ROTATION.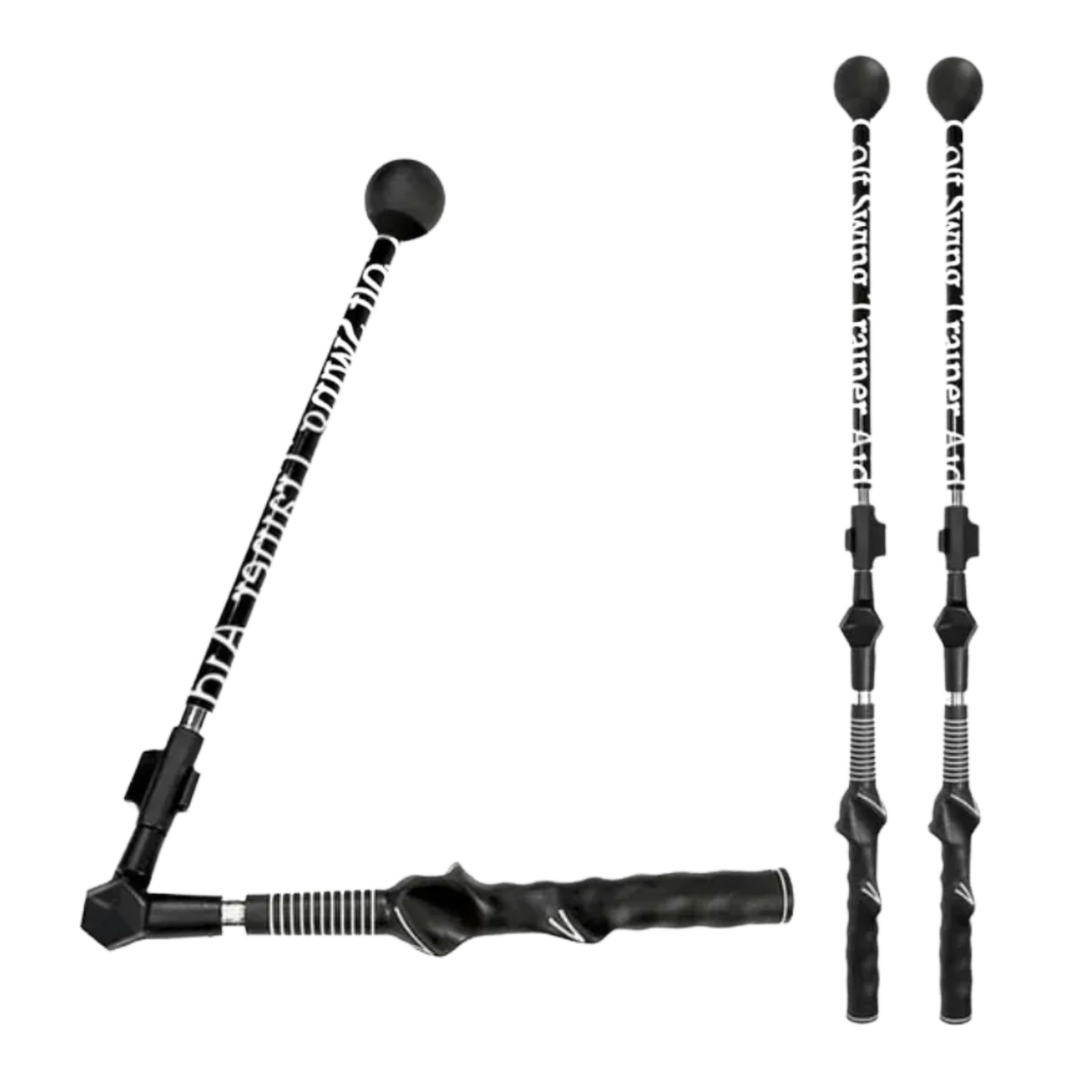 Golf Swing Training Aid By Dan Frost
Made with durable nylon and fiberglass that extends up to 110cm. Lightweight and easy to carry in your golf bag. Correct your posture, improve strength, flexibility, power and sequence on your golf swing today with the Golf Swing Master Pro!
How Does The Swing Master Pro Compare?