Summer is comming, I really hate the feeling that my bra is all sweaty!
What woman doesn't need underwear that feels crisp and comfortable to wear?
Stop, look over here
I believe no one can refuse our latest ICE SILK COMFORT BRA
Let your girls breathe and stop sulking: The Ice Silk Bra creates a skin-friendly, comfortable, sweat-proof solution, whether it is fitness or life, you can feel the coolness brought by the bra.
5D REMOVEABLE CUP & WIRELESS: And the best part? There are no painful wires that poke and scar you & chest pad contains 32 ventilation holes,which is more breathable and comfortable than you can imagine.
Transform your figure and give saggy breasts a perky boost: Provide instant sculpting of breasts shape & contour against sagging, creating a perkier & smoother shape with full support.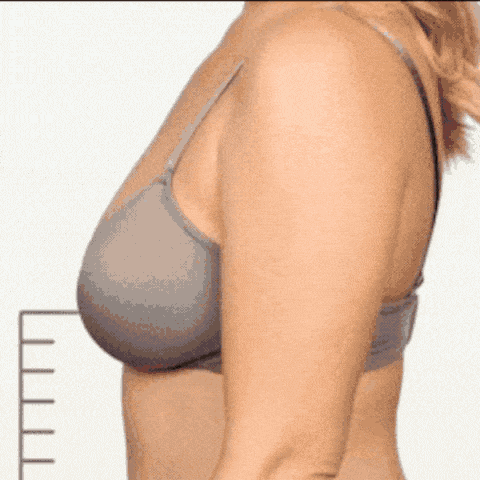 U-shaped back design: can effectively cover the back of the fat, reduce back and shoulder strain, offer all day comfort.
Perfect Bra Made For Any Breast Including Mastectomy: the most comfortable bra, breast cancer awareness, breast cancer survivor.
Ccording to a study by the World Health Organization: the average life expectancy of underwear should not exceed 6 months, and regular underwear replacement is also a necessary condition to protect women's health.
WIDE RANGE OF SIZES
Item sizes are true to the size chart. Refer to the size chart to find your size. If you're between sizes, we recommend the larger option for a better fit
Q&A
How can I wash my Bra?
To keep your new bra in the best possible condition – we recommend using a hand wash in cold water. But if you prefer machine washing, please carefully place your new bra in a zippered lingerie laundry bag and place it in a 86°F wash on a delicate setting. Never bleach, iron, or place your bra in a dryer.
What kind of bra is The Acutefebruary Bra?
The Acutefebruary Bra is one-of-a-kind! Acutefebruary Bra is the best of a push-up, a bralette, and a sports bra combined. We rejected all other "normal" categories of bras – because they all had unique problems that we wanted to solve with Acutefebruary Bra. There's no other bra-like Acutefebruary Bra.
What is Acutefebruary Bra made of?
Main fabric (microfibre): Nyon, Spandex,The content of the main fabric composition: 60 (%)
Specfication:
Mold Cup Type: Thin Mold Cup
Sizes: M, L, XL, 2XL, 3XL, 4XL, 5XL, 6XL